Boost your Child's Nutrition –
and Improve their Health, Learning, & Behavior!
Concerned about your child?
Wonder if nutrition can help?
Is your child a picky eater?
You are not alone. 
Most parents I speak with are worried about their child's nutrition and picky eating habits.
And for understandable reasons.
Poor nutrition can affect the severity of their symptoms and have long term health ramifications too. But you can DO something about it….
It's been scientifically shown that boosting diet and nutrition can improve ADHD, autism, hyperactivity, focus, anxiety, depression, GI symptoms and more. That's because…
Most Children with neurodevelopment challenges

suffer physical health issues, as well as neurological symptoms, related to the food and nutrition they eat.

Because the Body and Brain are Connected

, you can positively influence childhood disorder by making strategic diet and nutrition choices.
Maybe you know diet is important but you are unsure what diet is right for your child…
There's so much information and well-meaning advice out there – how do you know what really works? After all, you don't have the time to flick through the scientific literature every time you make dinner!
I'm Julie and I'm here to help
I'm Julie Matthews, a Certified Nutrition Consultant and Published Researcher specializing in autism, ADHD, and related disorders for 18 years. I teach parents and health practitioners around the world how to be effective at using personalized (bioindividual) nutrition and therapeutic diets and nutrition to help children heal and improve symptoms.
I have supported thousands of families and children, including countless picky eaters, and I've done the scientific research as co-author on a peer reviewed study that validates that improved diet and nutrition helps these children. 
From my decades of research and clinical experience, I have created a step by step program to help parents and individuals.
If you're tired of other people's limited perspective restricting the possibilities for your child, then this program is for you. This approach has turned around the lives of children around the world.
And if you're one of those parents worried about picky eating and your child's nutrition, you can breathe a sigh of relief. Through our program families have reported:
81.8%
of picky eaters improved their eating habits
100%
improved knowledge of diet & nutrition and gained peace of mind about meeting their child's nutritional needs
My aim is to make a positive impact on your family and your life. Take advantage of my revolutionary nutrition program to help your child thrive.

Join me in nourishing hope!
Julie Matthews
Nutrition Can Help
It's been scientifically proven

that boosting diet and nutrition can improve childhood symptoms and conditions.
Diet Matters
Studies show childhood disorders can be negatively affected by food and nutrient deficiencies.
Up to 70% of children with autism and 42% with developmental delays have GI issues

Addressing GI through diet can reduce symptoms
More than 50% of children with autism do not meet the requirements for 11 nutrients

Nutrition and Supplementation help
37% of children with autism have elevated immune reactions to dairy and gluten

A gluten-free and casein-free diet can help
80% of children with developmental delays have picky eating and feeding disorders

Picky eater support strategies help
100 fold increase in the prevalence of celiac disease in Down syndrome
A gluten-free diet is important
Scientific Results and Improvements
Studies show improvements in symptoms and childhood conditions using diet & nutrition.
91% of children
with autism improved (behavior, speech, GI) on gluten-free, casein-free and soy-free diet
4.5x increase in developmental age and 6.7 pts in IQ from diet and nutrition intervention in autism
30% increase in metabolic and cellular function from multivitamin for autism, as well as improved autism symptoms
79% of children with ADHD had significantly reduced symptoms from a multivitamin/
mineral
70% of children with ADHD put on an elimination diet had a significant decrease in ADHD symptoms
As a clinician and a researcher, I use scientifically based, personalized nutrition strategies that get results. My approach improves and heals the symptoms and behaviors associated with autism, ADHD, and other developmental delays. The Nourishing Hope for Healing Kids program is based on my proven methodology adopted by families and healthcare providers around the world, and is producing breakthrough, life-changing results.
"Julie is a gifted nutritionist. She elucidates the biochemical imbalances involved in ASD with a clear understanding of how to use nutrition to correct these imbalances. I encourage parents and practitioners alike to read Nourishing Hope."
Elisa Song, M.D.
Pediatrician
"Julie Matthews does a masterful job at breaking down the complexities of therapeutic diets. Her knowledge of nutrition for children with autism is truly unique. She is a great asset to my patients and the autism community."
Dr. Kurt Woeller, DO
Integrative Medicine Physician
Program Results
Because I think like a nutritionist and a researcher, all participants fill out evaluations (straight from our 2018 study) on how the program helped them. Here are the results!
Improved their OVERALL Autism/Related Symptoms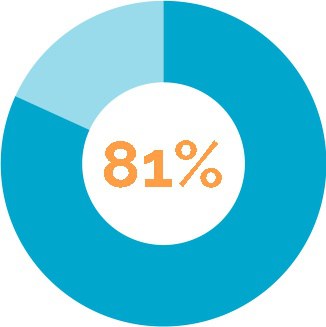 Improved their
Picky Eating Habits
Improved their Cognition/
Thinking
Improved their
Play Skills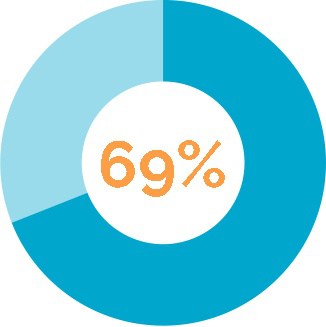 Improved their Expressive Language/
Speech
Improved their Repetitive Language/
Comprehension
Imrpoved their Attention/Focus
Improved/reduce their Stools/
GI Problems
Improved their Sociability
Improved their
Eye Contact
Improved their
Self-Abuse
Improved their Irritability/Mood
Improved their Hyperactivity
Improved their Tantrums/
Meltdowns
Improved their Depression
Improved their Stimming/
Perseveration
Testimonials from This Program
He is eating vegetables like never before and is more willing to experiment or taste new things. I don't force anything at all. We are juicing now, so he gets access to foods & veggies he never was eating before – particularly greens. Improvement – I think ATEC score speaks for itself 19 points improvement! I was surprised! Mainly communication & cognition.
– Parent taking the program
This program is the place to start for the nutrition intervention. Practical and amazingly informative. You will save weeks, maybe years, as is my case, in research and study. I wish I did this years ago, I would do it with more confidence and without useless doubts and hesitations. Me and my 10 year old son could have been at a different place now. I think I would give up without Julie and her program. Thank you!
– Parent of a 10 year old boy with autism
It's like she woke up a little bit more. She now tells us what she wants and doesn't want.
– Parent of an 11 year old girl with autism
We were already doing a GFCF, soy free organic, grass-fed diet for our child with Down Syndrome & ASD before starting the course, so we didn't need to make too many dietary changes. But as a result of the course we began using some supplements we discovered. These two powders have helped with our son's constant diarrhea tremendously. Our son had diarrhea for 12 years!
– Mother of a child with Down Syndrome and Autism

Julie really supports her learners. She does her best to answer every question her students have. She is well-integrated with many of the top doctors across America treating autism including MAPS doctors as well as having worked with families all over the country. This gives me a lot of confidence in her. It is evident that she is very sincere, honest and really cares about kids and their families. She is a very experienced practitioner with special needs children and special diets.
– Sarah Johnson

The GFCFSF diet has been the most life-changing. Within a few days, his tics were reduced significantly. The supplements have helped with focus, mood, not being too picky in eating, and regular BM.
The Nourishing Hope Program is working for my son. With diet and lifestyle change, it has helped improve his quality of life. When I tell close friends and family that he has Tourette's, they are all shocked because they don't see him ticcing! This has been life-changing! Thank you Julie Matthews!
– Catherine S.
Julie did such a phenomenal job with this program.  As a dietitian and a mother of a child with Autism, each week I looked forward to learning something new from her program. The breadth and depth of Julie's knowledge is incredible. She offered practical solutions and great resources for us to use.  Those of us living with people with Autism have been blessed by Julie offering this program. My son has definitely changed for the better because of the program! And, I enjoyed her training so much that I'm taking her practitioner course next! Kudos to Julie for Nourishing Hope.
– Allison T.

The vitamins were really helpful! We'd been looking for a quality powder he would take and this was awesome. We've seen language improvements since starting them.
This course helped improve not just our understanding of diets and when you might consider which, but this course gave us the tools and materials to successfully implement them at home. We're already seeing improvements in our son and are confident we will continue to see improvements as we utilize the diets and strategies learned in this course.
– Christie R.

When these principles are put into place,
the whole family benefits!
When families engage in the program together, I often hear stories of mothers, fathers, and siblings also improving their health.
"After dealing with IBS for many years, I learned in the course that I had symptoms that a low FODMAP [one of the diets discussed] could maybe help. I tried it and felt a lot better. I even lost 12 pounds in less than two months. I had been dieting for many years and struggled to lose even a couple of pounds. I plan to continue experimenting with the low FODMAP diet and hope to continue feeling better – finally!"

– Mom of a child in the program
Here's what other family members have experienced after going through the program:
Sister has better focus and less anxiety.

Dad improved facial tics and lost weight.

Mom lost weight, clearer skin, regular bowel movements (and for the first time in her life doesn't have PMS anymore).

Sister was less irritable, and less picky eating.
This is an Exclusive Opportunity
We are accepting applications from families ready and interested in:
Participating in the program for several months.

Implementing a gluten-free, casein-free, and soy-free diet.

Adding supplements as appropriate.

Completing before and after symptom questionnaires.

Following the online classes from anywhere around the world.

Connecting and getting support in our private Facebook group – we're in this together.
Who this program will benefit…
While I have extensive experience with autism and many families with autism take our program, this program supports a broad range of children and families addressing:
Autism

ADHD

Learning delays

Neurodevelopmental delays

Asthma

Down syndrome
Anxiety

Depression

Defiance/Aggression

Eczema

Sleep disturbances
About the Program
Enrollment is open and families from around the world can join now, begin nourishing hope, and note improvements of their own. 
Here's what you get and how it works!
When you enroll, you get immediate access to our Membership Portal and the entire Step-by-Step program with all materials and resources – you can begin right away! 
Families proceed through the steps at their own pace. 
There is no "being behind" in this program; the process, content, and support materials remain available to you indefinitely.
For optimal flexibility and effectiveness, the program blends "Go at your own pace" (through the steps and learning modules) with "Attend LIVE Meetings" (if you wish). 
When you enroll, you get to join the members-only Facebook group to meet and learn from others just like you, ask questions and participate in discussions. And you can attend LIVE group meetings with Julie via ZOOM; with content reviews and Q&A sessions too!
Click the chat icon on this page (when active) or email us with any program inquiries.
I explain more in the VIDEO below…
Julie
Is this program right for me?
The course is designed for motivated parents and individuals who are ready to make a change for the better through this diet and nutrition approach.
Is this program helpful for teens and adults?
Yes, the diet and nutrition principles in this program support adults and individuals of any age that are addressing autism and ADHD… as well as most neurological conditions. In this program, diet and nutrition intervention aims to balance and heal underlying contributing factors, so these principles also apply to adults with these similar underlying needs. Additionally, parents often find they benefit from the principles in the program too, regardless if they have the same conditions.
To be sure, specifics differ regarding the quantities of food and nutrients. Generally, the concepts apply to adults and children.
By taking this course you will gain:
✔ Confidence in feeding your child a healthy diet
✔ Peace of mind that you're nourishing your child in the best way for their individual needs.
✔ Clarity on confusing food and therapeutic diet types and diet questionnaires to help you determine which diet(s) might be right for your child
✔ Supplement recommendations so you know exactly what to do
✔ All the food lists and handouts you need to make your child's therapeutic diet work
✔ …and much more
Get The Tools You Need to Put Hope Into Action
The Nourishing Hope for Kids Program is action oriented, with an emphasis on implementation and strategies and includes many helpful tools and handouts….
Healthy Eating Ideas
& Picky Eater Support
What Parents Are Saying About The Program
Your 12-Step Program Includes: 
Immediate Program & Content Access
 Entire Step-by-Step program with all materials & resources – you can begin right away! Proceed at you own pace.
Unlimited Membership
Your access will not got away, no one is rushing you. As you join you become a lifetime member.
Live Q&A Zoom Calls with Julie
So you can interact with Julie and get your questions answered
Diet questionnaires
To help you determine which diet or approach to follow
Actionable steps - HOPEwork
Each class includes real measures you can put into practice to begin seeing results
Members-Only Facebook Group
Connection and support from others in the program, and a place to ask questions.

Downloadable MP3 audio files
Listen on the go for your convenience
Powerpoint slides
So you can follow the information later on, or print things out if you wish.

Handouts of food lists and other nutrition details
To make it easy to make changes
Part 1: Diet and Nutrition Essentials
Throughout the essential first six steps you learn and apply foundational concepts and simple strategies to make real sustainable changes.
#1. Avoid Junk Food and Toxins – Learn about the specific ingredients to avoid feeding your child. And discover how many chemicals in daily life could be making your child's symptoms worse – and how to remove and replace them with better alternatives.
#2. Eat Healthfully – Begin to introduce new, nutritious foods into your child's diet.
#3. Boost Nutrition Status with Supplements  – Add to your knowledge of suitable supplementation to improve your child's nutrition intake and reduce their symptoms – including recommendations for specific products you can try right away.
#4. Address Picky Eating – Learn why certain children have picky eating habits and what you can do to increase the nutritious food intake.
#5. Eliminate Gluten, Casein, and Soy – Discover how to eliminate gluten, casein, and soy – and the crucial reasons behind removing them from your child's diet.
#6. Take good care of yourself – Gain strategies for taking time for yourself, using self-care as you embark on this journey.
Part 2: BioIndividual Nutrition and Therapeutic Diets
There is not one wonder diet to counteract your child's symptoms – every child is unique and needs their own BioIndividual Nutrition. In part 2 you learn about the different therapeutic diets, and I help you narrow down your choices so that you can be confident that you're giving your child everything they need.
#7. Low Phenol Diets – Learn about phenols and salicylates, the difference between several diets that exclude them, and when this diet approach may help improve your child's behavior. At the end of this module,  you'll have all the information you need to do a low phenol dietary trial.
#8 Food Allergies and Sensitivities – Discover the importance of a short-term elimination diet in helping you identify common allergies and sensitivities, as well as other tests that can help you determine foods your child might benefit from avoiding.
#9. Grain-Free Diets – You learn why gluten grains are bad news in step 5, but now you discover when a full grain-free diet may be helpful and the differences between the various grain-free diets – and I help you narrow down your choices.
#10. Low Oxalate Diet – Find out what oxalates are, how they can impair cellular function, and when a low oxalate diet can be helpful. At the end of this module, you'll have the knowledge to implement a low oxalate diet.
#11 Additional BioIndividual Diets – In this class you'll learn about the other advanced diets that can be implemented to support your child's underlying biochemical needs, and improve your child's health.
#12 Supplements for BioIndividual Nutrition – In this class you get a detailed look at supplements that can aid your child's healing and improvement, alongside the individualized diet you've put together.
INCLUDED BONUSES; in case you need a little extra encouragement to get started today:
Nourishing Hope Recipe eBook: Cooking To Heal
Over 200 recipes tagged with over 10 special diet compliance options so you have recipes for your bioindividual diet.
BioIndividual Diet Assessment Questionnaire
I've developed a comprehensive symptom/diet questionnaire from my clinical experience with autism to help you pinpoint your dietary direction.
12 Instructional Videos – Nourishing Hope Support Club Library
These topic-specific Nourishing Hope Support Club videos provide broader background nutrition information and implementation details for those making advanced refinements going deeper.

10% Supplement Discount
Save 10% on ALL of the supplements you order through our discounted membership store.
While some specialists and practitioners may know the benefits of nutritional intervention for children with ADHD, autism, and other neurological disorders, they may not have had the specialized training to guide parents, and/or hourly consultation rates prevent families from getting the in-depth guidance they need to succeed. The investment in yourself for this entire program is less than 1 hour with some specialists!
NOW accepting applications to the Program!
[Parents, Caregivers, and Individuals ONLY – Health Professionals click here]

30-Day Money Back Guarantee
– I stand behind my work.
I want you to be excited about your enrollment and participation in the program. Because I'm confident the course will exceed expectations, you have 30 days to review the course material and participate to ensure that the program is right for you. If it's not, email us at

[email protected]

to arrange a refund! There is NO risk.
More about Julie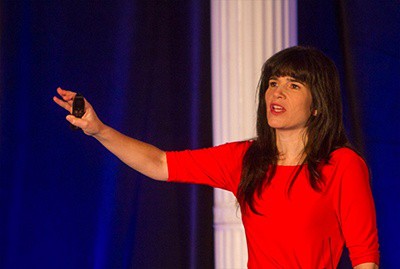 Julie Matthews is a Certified Nutrition Consultant, Certified Nutrition Educator, and published nutrition researcher specializing in complex neurological conditions, particularly autism spectrum disorders. She is the author of the award-winning book, Nourishing Hope for Autism, and co-author of a study proving the efficacy of nutrition and dietary intervention for autism published in the peer-reviewed journal, Nutrients. Julie's approach is based on the BioIndividual Nutrition® needs of each person and stems from her 18 years of work with autism. Using autism as a model for complex chronic disease, her approach and methodology help practitioners specializing in varied disorders improve the health and healing of their clients through strategic BioIndividual Nutrition and dietary intervention. Julie has a private nutrition practice in San Francisco, California, and supports families and clinicians with her nutrition learning tools and professional training courses.






Still Have Some Questions?
I answer these below…

What are the benefits of participating in the program versus following the steps on your own?
Would the program be good for a 4-year-old autistic child with major food aversions and self limiting diet, or is it better to wait until his diet expands a little more?
Is it too late? My son is 10 years old, he has ADHD, some stimming, and high functioning autism.
How long should it take to start seeing results?
My kids have autoimmune and celiac, will the program help?
In the program, can we get specialized help about questions for tailoring the diet for our child?
Are the program sessions online?
(Asked during recent Nutrition Masterclass for parents)
Because Diet Matters citations
https://journals.lww.com/jrnldbp/Abstract/2006/04002/Frequency_of_Gastrointestinal_Symptoms_in_Children.11.aspx
https://scholarworks.gsu.edu/nutrition_theses/80/
https://www.hindawi.com/journals/bmri/2013/729349/
https://journals.lww.com/jcge/Abstract/2000/01000/Pediatric_Feeding_Disorders.7.aspx
https://gut.bmj.com/content/40/4/492.abstract
Results and Improvements citations
https://www.karger.com/Article/Abstract/65416
https://www.mdpi.com/2072-6643/10/3/369
https://www.ncbi.nlm.nih.gov/pubmed/22151477
https://www.ncbi.nlm.nih.gov/pubmed/26682999
https://link.springer.com/article/10.1007/s00787-008-0695-7