Dr. Lynne Mielke
Founder & Director, Developmental Spectrums Clinic
As the founder of Developmental Spectrums clinic, Dr. Mielke graduated from the Indiana University School of Medicine. She did Psychiatry residency at UCLA's Neuropsychiatric Institute. Dr. Mielke's interest in autism and related disorders began after the birth of her second son, who developed unexplained gastrointestinal, behavioral, and language problems in his second year of life. She is a Defeat Autism Now! (DAN!) Doctor, specifically trained by Autism Research Institute. Dr. Mielke specializes in Autism Spectrum Disorders (ASD) for many years. Her mission in life is to help recover children on the autism spectrum. She is highly regarded in her field and is a regular member of the Autism Research Institute's Think Tanks.
---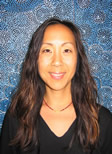 Dr. Elisa Song, MD
Founder & Director, Whole Child Wellness
Elisa Song, MD founded Whole Child Wellness in 2005 with a mission to create a nurturing environment that integrates allopathic and natural medicine customized to each unique child, in order to help children to thrive to their fullest potentials. Dr. Song has a special interest in providing integrative care for children with complex medical issues, including autism, asthma, autoimmune illness, eczema, food allergies/sensitivities, inflammatory bowel disease and other gastrointestinal disorders, and environmental illness. Dr. Song graduated with distinction in political science from Stanford University. Dr. Song attended NYU School of Medicine and trained in Pediatrics at UCSF Medical Center. She earned a Master's degree in public policy from UC Berkeley.
---
Dr. David Traver, MD, FAAP
Founder & Director, Autism Clinic for Children
Dr. Traver's Foster City, California clinic is devoted to the treatment of a set of conditions collectively known as Autistic Spectrum Disorders. These include Attention Deficit Hyperactivity Disorder, Asperger's Disorder, Pervasive Developmental Disorders-NOS, and Autism. The clinic employs a biomedical approach, which encompasses gastrointestinal healing, nutritional supplementation, immunologic support and detoxification. In select cases this also includes addressing the issue of heavy metal poisoning. These approaches are implemented after appropriate testing, usually performed on a variety of samples including blood, urine, stool and hair. Dr. David Traver is a board certified pediatrician and a Fellow of the American Academy of Pediatrics.
It was during this time that Dr. Traver became familiar with the biomedical approach to treating Autistic Spectrum Disorders, known as the DAN! Protocol. He has attended national conferences and training programs focused on this protocol, and has spoken at seminars and parent support groups on the assessment and treatment of spectrum disorders. He now adopts the biomedical approach as the first line treatment for these conditions.