Nourishing Hope Support Club
Ongoing Membership for Nourishing Hope for Healing Kids Families
For the first time ever we've brought together two powerful support tools to help you to continue the progress you have made through the Nourishing Hope for Healing Kids program.
1) Membership Meetings/Live Q&A
2) Personalized Meal Planning App
These tools were designed to give you the resources and help to make lasting changes.
We know how busy and hectic your life can be.
Tools like these not only improve your results long term but save you time, money, and hastle along the way.
And provide the support and community you've been asking for.
Connect with the Community You've Been Looking For
1) Membership Meetings/Live Q&A
Our Nourishing Hope Support Club membership meetings with live Q&A calls allow you to connect with other families just like yours and get your questions answered.
One commonly reported experience heard from parents is that they feel on their own when they engage in nutritional intervention.
When you join this program you get monthly Zoom calls with Julie Matthews to ask your important questions. The calls are moderated by Terri Hirning, mother of a son recovered from autism who has walked this journey of special diets.
And you'll get the support from both new families just embarking on nutritional intervention along with veteran parents who have valuable tips they've learned along the way that they are happy to share.
You deserve to feel supported and validated on this journey of special diets.
Connect with Others & Get Your Questions Answered
The Nourishing Hope Support Club Includes:
Moderated Q&A Calls
Led by Julie Matthews, and including Terri Hirning, mom of a recovered son
Twice per month
Connect via Zoom to see and hear from your community
Live and recorded/archived in Member Portal
Whether you can attend live or not, you can see and hear the questions and answers and have opportunities to submit your questions if you cannot attend live.
Get your important questions answered
Get responses to the particular questions you have as you implement diet and nutrition.
Celebrate and share your successes
Nobody gets you like another food allergy parent gets you! 🙂 But seriously, we know how big a new food is for your child and celebrating dietary wins is important for your continued success!
Meet like-minded parents from around the world
Connect like never before with other parents just like you in a supportive, welcoming environment
Be supported
Dietary intervention can be challenging, but when you have a community of other parents and professional support and guidance, your journey is made easier.
Your diet may be complex but meal planning doesn't have to be
2) Personalized Meal Planning App (with New Recipes Every Month)
Now, following a special diet (or even multiple diet principles) has been made easy!!
With options such as gluten-free, dairy-free, Paleo, SCD, GAPS, Low Oxalate, Low Salicylate, Keto, and more, you will find tried and true, delicious recipes that fit your personalized nutrition needs.
Save time and money by creating weekly meal plans using my diet-compliant recipes and create custom shopping lists for meals your family will actually eat… and enjoy!
Reduce the hassle of trying to find or convert recipes that are compliant to the complex dietary needs of your family.
Relieve the frustration of parent and child – Stop struggling to prepare foods that are a flop and that your child refuses to eat. All of my recipes are kid-tested for even the pickiest of eaters!
Get the recipes and tools you need to make nutritious meals that fit your unique needs.
Make Personalized Meal Planning and Cooking Easy and Stress Free
Our recipes and meal plans help you:
★ Feed your children and family real, whole foods
★ Avoid harmful food additives that negatively affect children and adults
★ Create personalized nutrition plans that improve health and healing
★ Take the overwhelm out of special diets
★ Inspire you with new recipes each month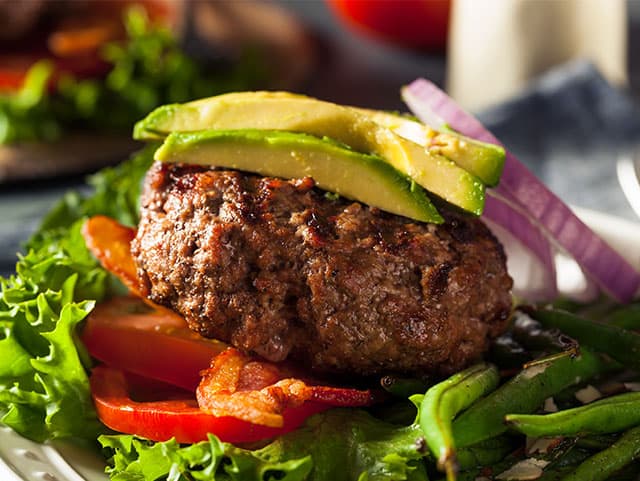 Recipe and Meal Planning App
Access recipes, meal plans, and shopping lists from your home or phone
Create personalized nutrition plans with a database of nutritious recipes
Save detailed meal plans and customize shopping lists
Print meal plans, recipes, and shopping lists
The Nourishing Hope Support Club Includes:
10 New recipes every month
Includes brand new recipes for breakfast, main courses, snacks, breads, beverages/smoothies, desserts, and dressings/dips so you never get bored.
Weekly Meal Plans
Keep on-target with your special diet when you pre-plan your meals for the week. You get the flexibility to create meal plans your family will eat and recipes that meet your needs.
Customizable shopping list
Customize your shopping list based on the recipes you choose for the week.
Gluten, Dairy, and Soy Free Recipes
Each and every recipe is free from these common allergens.
All recipes are tagged for dietary compliance
Including Low salicylate, Low Amine, Low Glutamate, Low FODMAPs, Low Oxalate, SCD/GAPS, Paleo, Autoimmune Paleo, Ketogenic, Nut-Free, Egg-Free, Elimination Diets.
Search for Recipes…
by Diet, Meal Type, and Special Kid-Friendly Considerations…
Allergen-Free Meals
Whether you have Celiac Disease, are allergic or sensitive to certain foods, or just feel better when you eat a diet without wheat, dairy, or soy, 100% of our recipes are gluten, dairy, and soy free. From there, we also have recipes that are egg-free, nut-free, and even recipes for following an Elimination Diet! Allergen-free never tasted so good!
Gluten-, Dairy-, and Soy-Free
Family-Friendly Meals
Let's face it, feeding a family can be tough but this tool just made it easier! As a mom of a young daughter, business owner, homeschooling teacher, and even student myself, I need recipes that the whole family can enjoy, while having limited time. Making special meals for different family members just doesn't work, so with this program you get foods that the whole family will enjoy and that can be prepped and cooked fast and within budget!
Slow cooker/Instant Pot/Air Fryer
Special Diet Meals
Special diets have been my expertise for over 20 years. I have created the only program available that not only addresses common food allergens but also layers in other healing diets. Now, preparing and cooking the foods that can help you heal is easy to do. I know how challenging it can be to come up with recipes that fit your personalized needs. That's why I created this program, for people just like you.
Whole Food Meals
Whole foods are incredibly nourishing and healing. Many people are interested in reducing or removing processed foods from their diet and eating whole foods, but they don't know what to look for or how to get started. This program has tags based on popular diets like the Mediterranean diet, Whole 30, and vegetarian diets. You can look forward to recipes centered around foods straight from nature that you can easily find in most grocery stores. Eating close to nature has never been easier!
Your Nourishing Hope Support Club monthly membership includes:
2 live Zoom calls per month
Get your questions answered
Recorded and archived sessions
10 new recipes each month
Library of existing recipes
Personalized meal planning tool
Customizable shopping list
Search feature by therapeutic diet & meal type
Egg substitution guide
Printable personalized diet journal template
* Must be enrolled in Nourishing Hope for Healing Kids.
The information on this website is for informational purposes only and is not intended to replace a one-on-one relationship with a qualified healthcare professional and is not intended to provide medical advice. Nourishing Hope®, Cooking To Heal®, and BioIndividual Nutrition ® are registered trademarks.