Boost Your Child's Nutrition –
and Improve Their Learning & Behavior!
Parents are learning that a special diet can improve the symptoms of ADHD, autism, and learning delays in children, but can feel overwhelmed to start making use of this approach with their family.
There's so much information and well-meaning advice out there – how do you know what really works? After all, you don't have the time to flick through the medical literature every time you make dinner!
Take Advantage of the Pre-Release of my New Nutrition Program to Help Your Child Thrive
I'm Julie Matthews, a Certified Nutrition Consultant and Published Researcher specializing in autism, ADHD, and related disorders for 18 years. I've been teaching families and health practitioners around the world how to be effective at using therapeutic diets and nutrition to help children heal and improve symptoms.
And I'm launching a new signature program.
Are you a family ready to actively participate in following a specialized (improved!) diet and nutrition approach in your household this summer? Would like to join the program – LIVE with me?
If you are tired of other people's limited perspective restricting the possibilities for your child, then this program is for you. This approach has helped thousands of families and turned around the lives of countless children.
The aim of this program is to make a positive impact on your family and your life.
Join me in nourishing hope!
Julie Matthews
nourishing hope = making strategic diet and nutrition choices that lead to improved health, learning, and behavior
Most children with neurodevelopmental disorders suffer physical health issues, as well as  and neurological symptoms (learning and behavior) related to what they eat. Since the body and brain are connected, as a parent or guardian, you can positively influence childhood disorders by making very strategic diet and nutrition choices.
It's been scientifically shown that boosting diet & nutrition can improve childhood disorders.
Because Diet Matters
Studies show childhood disorders can be negatively affected by food and nutrient deficiencies.
Up to 70% of children with autism and 42% with developmental delays have GI issues

Addressing GI through diet can reduce symptoms
More than 50% of children with autism do not meet the requirements for 11 nutrients

Nutrition and Supplementation help
37% of children with autism have elevated immune reactions to dairy and gluten

A gluten-free and casein-free diet can help
80% of children with developmental delays have picky eating and feeding disorders

Picky eater support strategies help
100 fold increase in the prevalence of celiac disease in Down syndrome
A gluten-free diet is important
Scientific Results and Improvements
Studies show improvements in symptoms and childhood conditions using diet & nutrition.
91% of children
with autism improved (behavior, speech, GI) on gluten-free, casein-free and soy-free diet
4.5x increase in developmental age and 6.7 pts in IQ from diet and nutrition intervention in autism
30% increase in metabolic and cellular function from multivitamin for autism, as well as improved autism symptoms
79% of children with ADHD had significantly reduced symptoms from a multivitamin/
mineral
70% of children with ADHD put on an elimination diet had a significant decrease in ADHD symptoms
As a researcher and clinician, I use scientifically based nutrition strategies that get results. My approach improves and heals the symptoms and behaviors associated with autism, ADHD, and other developmental delays. The Nourishing Hope for Healing Kids program is based on my proven methodology adopted by families and healthcare providers around the world, and is producing breakthrough, life-changing results.
Why I created this Program…
Extensive scientific research shows why and how diet and nutrition improve the symptoms of ADHD, autism, and related childhood conditions. And it supports what I routinely see in clinical practice, as well as what is reported by parents and clinicians worldwide.
Body-Brain Connection
– Who this Approach Can Help

"I was at a conference listening to nutritionist Julie Matthews. She was showing a slide of various behaviors, pretty accurately describing my son. At that time, my son had started showing some aggressive behaviors, mostly directed towards me (biting, causing bruises), and I was getting phone calls from school about him lashing out. The follow up slide was which foods to eliminate in order to stop the behaviors. It was all of my son's favorites. I immediately texted my husband and told him, when I got home, we were doing a diet overhaul. We took out all of the problem foods, and his behaviors stopped! The change was so dramatic that his doctor, who had wanted to start medication, decided it was unnecessary. Do not discount diet!"
"I'm writing today with elation and still some disbelief to say thank you for all of the insights and learning you have shared over the years. They sure work!!! What a miracle! My 17 year old son has just received feedback from the diagnostician who gave him his diagnosis of PDD-NOS way back when my son was 3. This doctor is a very capable, very conservative allopathic practitioner – one of the more noted practitioners in the Boston area. While he doesn't believe in autism healing per se, he happily and confidently said that my son is 'in remission.' 'The diagnosis just doesn't apply to him anymore!' he continued. Lots of bone broth, epsom salt baths, GFCF eating, lots of exercise, and lots and lots of stress reduction. It ALL works. Thank you for showing me and the rest of the autism community the way forward."
"As an overwhelmed autism mom staring at a long list of food allergies and underlying medical issues for my son, Julie Matthews was an invaluable resource to me and my family. As my knowledge and understanding grew about the foods we feed our families and the impact biochemically, so did my family's wellness. But, it wasn't just about diet, it was what would help MY child based on his particular challenges and individual needs. My son is 15 and recovered from autism."
Pre-Release Exclusive Opportunity
The program is new, but the course content is time tested. You have the exclusivity of going through the program live online with me, and saving 60% on enrollment.
We are looking for families ready and interested in:
Participating in the program for 3 months.

Implementing a gluten-free, casein-free and soy-free diet.

Adding supplements as appropriate.

Completing before and after autism symptom questionnaires.

Sharing your experience of program and results by writing an

honest testimonial

.

Taking a market research phone call to share your feedback on the course.
You get the following exclusives along with a one-time only 60% discount:
Participate along week by week live with Julie.

Online classes by video conference anywhere around the world.

Q&A sessions with Julie

Connect and get support in our private Facebook group – we're in this together.
We're accepting
50

75 families ready to participate!
Is this course right for me?
The Nourishing Hope for Healing Kids program is suited for parents of a child (or children) with:
Autism

ADHD

Learning delays

Neurodevelopmental delays

Asthma

Down syndrome

Anxiety

Depression

Defiance/Aggression

Eczema

Sleep disturbances
The course is designed for parents who are ready to make a change for the better, prepared to try a diet and nutrition approach, and have the time and dedication to the process of the course.
Is this course helpful for teens and adults?
Yes, the diet and nutrition principles in this program support adults and individuals of any age that are addressing autism and ADHD… as well as most neurological conditions. In this program, diet and nutrition intevention aims to balance and heal underlying contributing factors, so these principles also apply to adults with these similar underlying needs. Additionally, parents often find they benefit from the principles in the program too, regardless if they have the same conditions.
To be sure, specifics differ regarding the quantities of food and nutrients. Generally, the concepts apply to adults and children.
By taking this course you will gain:
Confidence in feeding your child a healthy diet

Peace of mind that you're nourishing your child in the best way for their individual needs.

All the food lists and practical tools needed to make your child's therapeutic diet work.

Clarity on confusing food and therapeutic diet types.

…and much more
You get Tools for Putting Hope into Action
The Nourishing Hope for Kids Program is action oriented, with an emphasis on implementation and strategies and includes many helpful tools and handouts….
Introductory Masterclass
You receive access to the video upon sign up so you can get started as soon as you'd like
Live classes every week
So you can interact with Julie and get your questions answered
Recordings from each class
In case you can't make it live or want to review the material again.
Downloadable MP3 audio
Files listen on the go for your convenience
Powerpoint slides
So you can  go over information at a later date
Handouts of food lists and other nutrition details
To make it easy to make changes
Diet questionnaires
To help you determine which diet or approach to follow
Actionable steps
In each class giving real measures you can put into practice to begin seeing results!
Part 1: Diet and Nutrition Essentials
Throughout the essential first six steps you learn and apply foundational concepts and simple strategies to make real sustainable changes.
#1. Avoid Junk Food – Learn about the specific ingredients to avoid feeding your child.
#2. Get the Toxins Out – Discover how many chemicals in daily life could be making your child's symptoms worse – and how to remove and replace them with better alternatives.
#3. Eat Healthier – Begin to introduce new, nutritious foods into your child's diet.
#4. Supplement Wisely – Add to your knowledge of suitable supplementation to improve your child's nutrition intake and reduce their symptoms – including recommendations for specific products you can try right away.
#5. Avoid Gluten, Casein, and Soy – Discover how to eliminate gluten, casein, and soy – and the crucial reasons behind removing them from your child's diet.
#6. Take good care of yourself – Gain strategies for taking time for yourself, using self-care as you embark on this journey.
Part 2: BioIndividual Nutrition and Therapeutic Diets
There is not one wonder diet to counteract your child's symptoms – every child is unique and needs their own BioIndividual Nutrition. In part 2 you learn about the different therapeutic diets, and I help you narrow down your choices so that you can be confident that you're giving your child everything they need.
#7. Low Phenol Diets – Learn about phenols and salicylates, the difference between several diets that exclude them, and when this diet approach may help improve your child's behavior. At the end of this module,  you'll have all the information you need to do a low phenol dietary trial.
#8 Food Allergies and Intolerances – Discover the importance of a short-term elimination diet in helping you identify common allergies and intolerances, as well as other tests that can help you determine foods your child might benefit from avoiding.
#9. Grain-Free Diets – You learn why gluten grains are bad news in step 5, but now you discover when a full grain-free diet may be helpful and the differences between the grain-free diets – and I help you narrow down your choices.
#10. Low Oxalate Diet – Find out what oxalates are, how they can impair cellular function, and when a low oxalate diet can be helpful. At the end of this module, you'll have the knowledge to implement a low oxalate diet.
#11 Additional BioIndividual Diets – In this class you'll learn about the other advanced diets that can be implemented to support your child's underlying biochemical needs, and improve your child's health.
#12 Supplements for BioIndividual Nutrition – In this class you get a detailed look at supplements that can aid your child's healing and improvement, alongside the individualized diet you've put together.
PLUS: Supporting Picky Eaters – A bonus class on making changes to diet when your child is a picky eater. Don't miss out on this indispensable guide!
INCLUDED BONUSES; in case you need a little extra encouragement to get started today:
Nourishing Hope Recipe ebook: Cooking To Heal
Over 200 recipes tagged with over 10 special diet compliance options so you have recipes for your bioindividual diet.
BioIndividual Diet Assessment Questionnaire
I've developed a comprehensive symptom/diet questionnaire from my clinical experience with autism to help you pinpoint your dietary direction.
12 Instructional Videos – Nourishing Hope Support Club Library
These topic-specific Nourishing Hope Support Club videos provide broader background nutrition information and implementation details for those making advanced refinements going deeper.


30-Day Money Back Guarantee
– Julie stands behind her work.
We want you to be excited about your enrollment and participation in the program. Because we're confident the course will exceed expectations, you have 30 days to review the course material and participate to ensure that the program is right for you. If it's not, email us at

[email protected]

to arrange a refund! There is NO risk.
More about Julie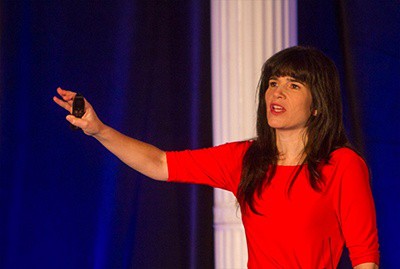 Julie Matthews is a Certified Nutrition Consultant, Certified Nutrition Educator, and published nutrition researcher specializing in complex neurological conditions, particularly autism spectrum disorders. She is the author of the award-winning book, Nourishing Hope for Autism, and co-author of a study proving the efficacy of nutrition and dietary intervention for autism published in the peer-reviewed journal, Nutrients. Julie's approach is based on the BioIndividual Nutrition® needs of each person and stems from her 18 years of work with autism. Using autism as a model for complex chronic disease, her approach and methodology help practitioners specializing in varied disorders improve the health and healing of their clients through strategic BioIndividual Nutrition and dietary intervention. Julie has a private nutrition practice in San Francisco, California, and supports families and clinicians with her nutrition learning tools and professional training courses.






Because Diet Matters citations
https://journals.lww.com/jrnldbp/Abstract/2006/04002/Frequency_of_Gastrointestinal_Symptoms_in_Children.11.aspx
https://scholarworks.gsu.edu/nutrition_theses/80/
https://www.hindawi.com/journals/bmri/2013/729349/
https://journals.lww.com/jcge/Abstract/2000/01000/Pediatric_Feeding_Disorders.7.aspx
https://gut.bmj.com/content/40/4/492.abstract
Results and Improvements citations
https://www.karger.com/Article/Abstract/65416
https://www.mdpi.com/2072-6643/10/3/369
https://www.ncbi.nlm.nih.gov/pubmed/22151477
https://www.ncbi.nlm.nih.gov/pubmed/26682999
https://link.springer.com/article/10.1007/s00787-008-0695-7